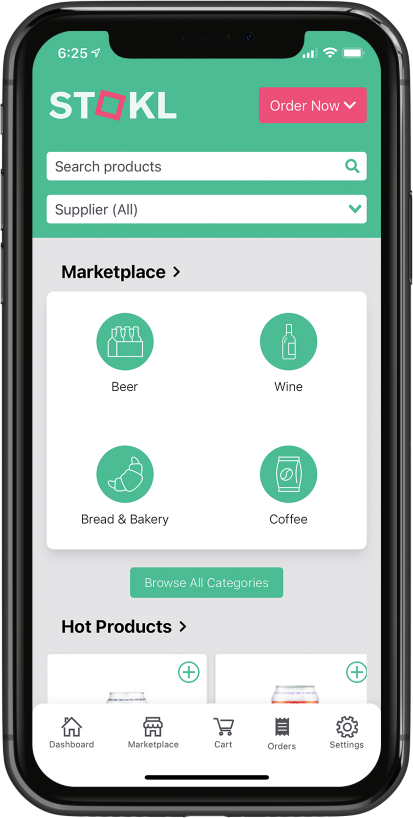 Start saving time with STOKL
All Orders,
All Venues,
All Suppliers,
Right here.

An intelligent platform for ordering, sales management and product discovery.
Book a Demo
What is STOKL?
STOKL is a multipurpose ordering platform, sales management and dynamic marketplace tailored to the hospitality industry and its suppliers. Our purpose is to digitize the hospitality industry by creating a centralised ordering location for all products and suppliers to increase efficiency. Our point of difference is our marketplace creating unearthed distribution opportunities and increase revenue for suppliers while connecting venues with exciting brands.
How does
STOKL work?
Within the one location, all orders between suppliers and venues come together to streamline a traditionally lengthy process. Venues can discover new, diverse and high-demand products within our unique marketplace. Our flexible ordering solutions accelerate and simplify both ends of the supply chain, using intelligent dealings to split orders for individual wholesale delivery.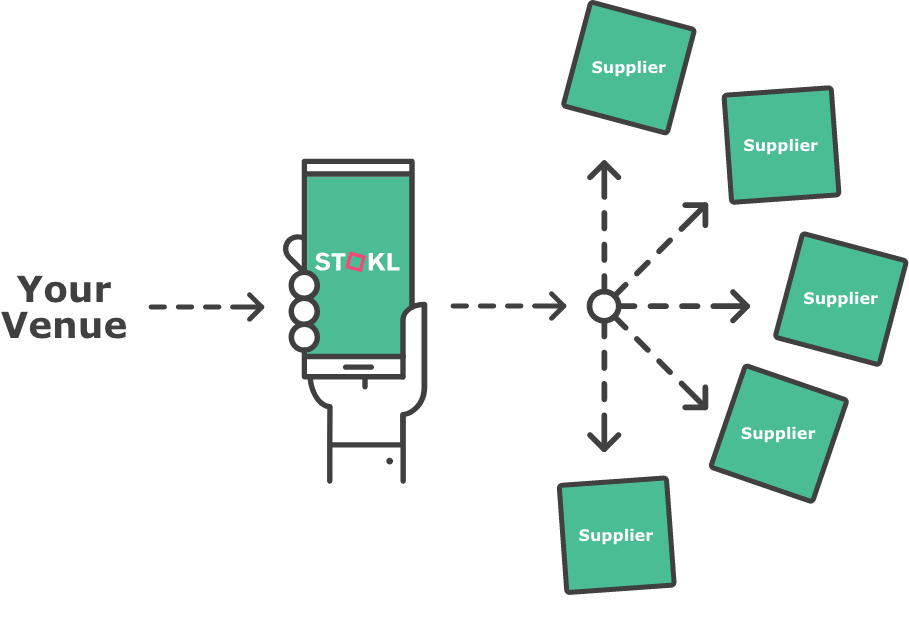 Order From All Suppliers at Once
Save time and money by streamlining your orders from all of your suppliers, including those who are not verified STOKL suppliers. No more fax, emails and texts to each order individually.
Marketplace
Search for new products and stock from premium suppliers within our extensive marketplace.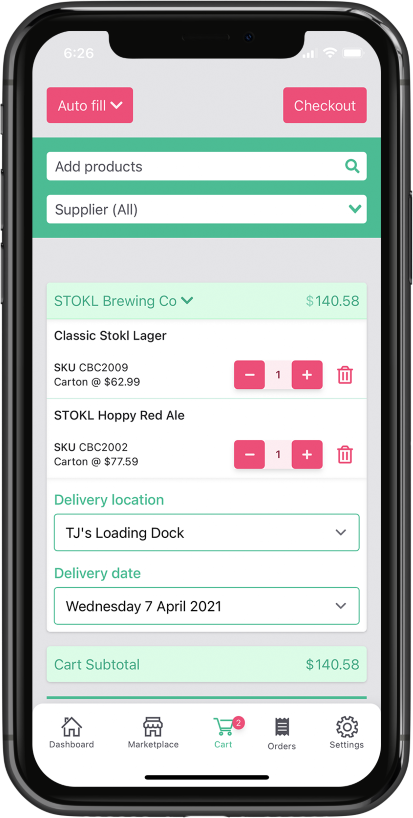 Advanced Marketing Capabilities
Discover new and exciting products within the STOKL marketplace, a B2B marketing tool for suppliers to directly communicate to the right audience.
Your Online Catalogue
A digital catalogue of suppliers or distributors entire range ready to purchase and for venues to learn more about product and brand story.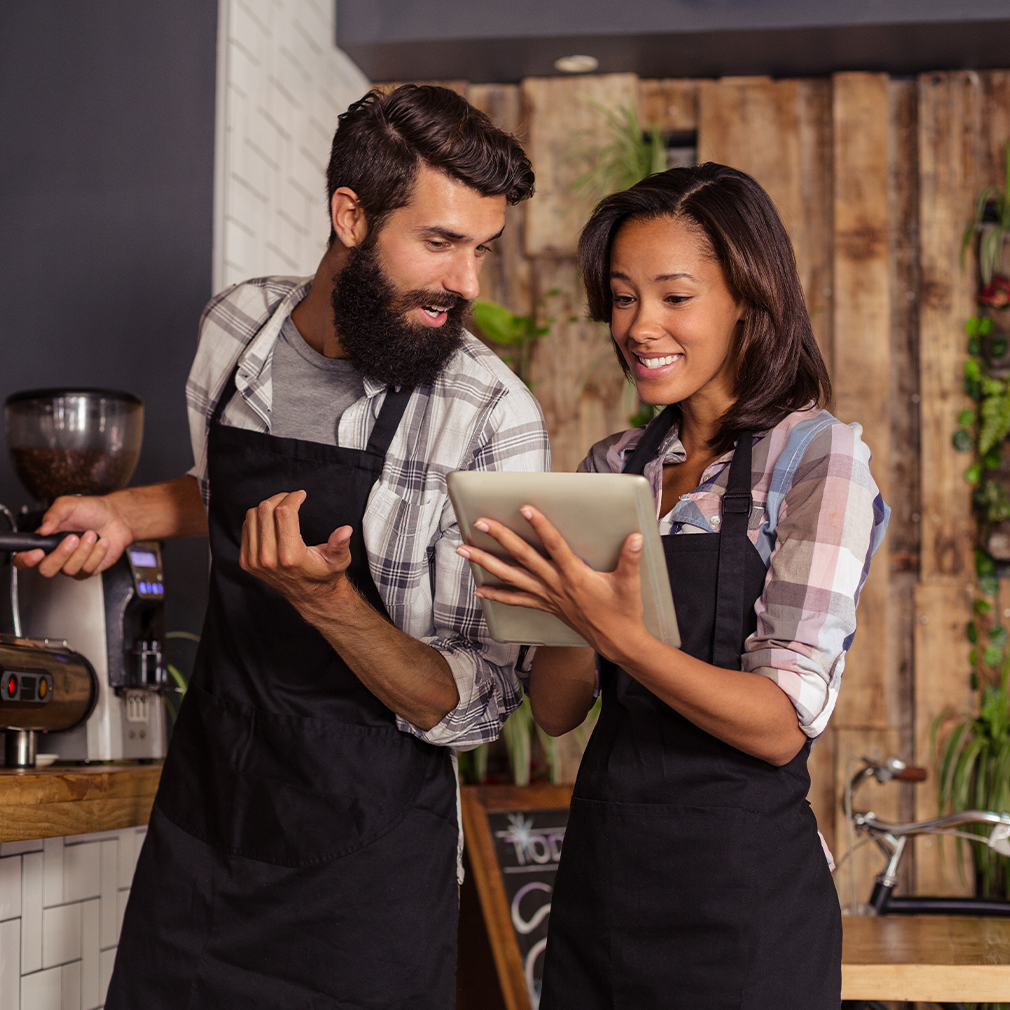 Use STOKL on-demand
Venues can conduct all ordering on or off premises while saving time sourcing new suppliers within the one location. STOKL'S intelligent platform splits orders before being accepted by suppliers in one central, time-saving data point.
Find out more as a venue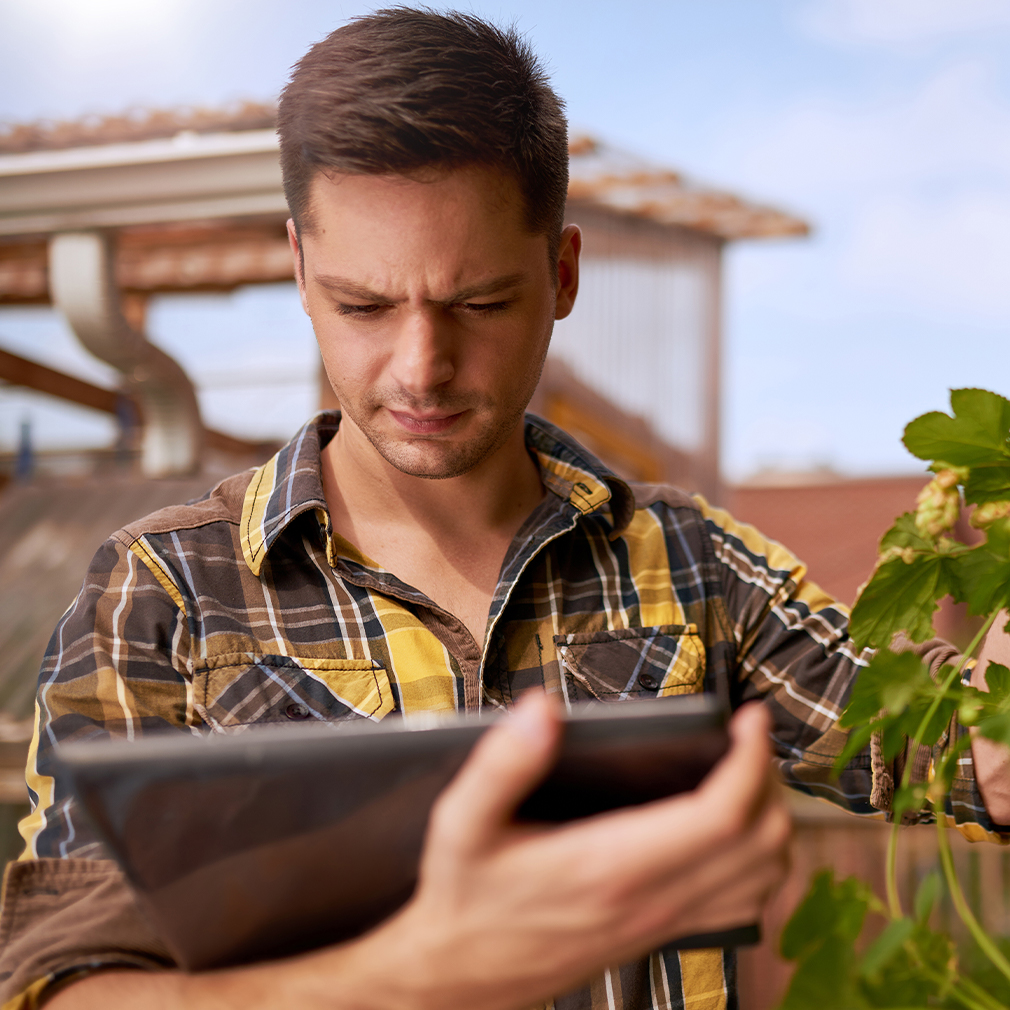 More than just an app
As leaders in the industry, STOKL enables more than just ordering. We offer advisory services, tailored marketing to suit your business, product procurement and relationship building in order to grow both sides of the industry.
Find out more as a supplier
Enquire Now
Start saving time, today. Check out our demo.